HIL Care is passionate about making a difference and enable our clients to live as independently as possible in the community with the support from our experienced staff 24 hours per day. We help our clients through the housing and benefit process as this can be very time consuming and confusing. It is important to us that our clients are receiving the correct benefits.
We provide the support for our clients to gain the life skills they need to live independently and enable them to have full control and choice over their days. With the support of our staff we encourage our clients to continue with hobbies and activities they enjoy which range from pottery, trampolining, discos, gymnastics to Hull Culture Events, Craft Making, Bowling, Cinema, Cycle Clubs, days out (this is a small list).
We also have great relationships with their families and our staff will always treat you, your family and home with dignity and respect. With our ethos you can put your trust in us no matter how big or small the task.
We encourage our clients to be involve with our service and to have the opportunity to take part in any staff recruitment, induction and training. We offer the opportunity for our clients to have work experience in our office offering the chance to learn new skills.
We have close working relationships with all professionals ensure that our clients are receiving the best possible support, services and care package which are regularly reviewed.
We are caring
We will keep you safe, support you to achieve your goals and give you the right information so you can make the right decisions.
We are inclusive
You will be at the centre of everything we do to enable you to live a happy and fulfilled life.
We are positive
We will support you to maintain positive relationships and maximise your independence. Always working in a positive way.
We are trustworthy
We will go the extra mile and never let you down.
At HIL Care, nothing is too much trouble or out of reach and we ensure that our clients reach their full potential, maximising every opportunity to have fun and develop life skills.


Experiences, trained and dedicated staff

Registered & fully accredited with the Care Quality Commission (CQC)

Helping you to find the right accommodation for you

We have a IVECO 6 berth motor home for clients to enjoy a nice holiday

We keep expanding our service portfolio

An excellent Care Quality Commission (CQC) Report

Committed to delivering a personal approach

Great relationship with other healthcare professionals

We have vacancies in our 2 and 3 bedroomed properties that are modern and newly refurbished

Happy to provide a bespoke care package for your personal needs

We maintain relationships between families, friends and the local community
"My support workers help to find things that I like to do and make sure I am happy and healthy."
"I am able to go to evening disco's, Hull City of Culture events, bowling, cinema, trampolining, cycling and pottery clubs. My support workers help to find things that I like to do and make sure I am happy and healthy. Nothing is too much trouble!"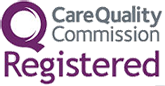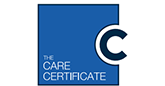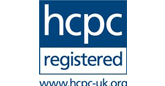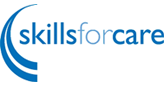 JOIN OUR ONLINE FAMILY ON SOCIAL MEDIA